Wireless Solution BREAKTHROUGH!!

30/4/2012
- Durable and Stable under severe circumstances
- Environmentally Friendly
- Fast Development

10mW version newly launched !!!
Don' t miss the opportunity to see how well this solution works!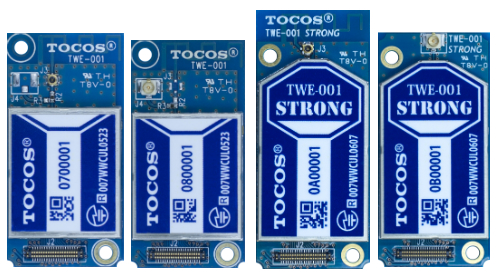 In this day and age, wireless technology is essential to meet the growing market demands of the applications which require hundreds of sensors such as
- Monitoring: Sensor Monitoring Systems (Greenhouse etc.)
- Controlling: Telecommunication System (Home automation)
- Guidance: Parking System

However, it is a fact that many electronics and software engineers are coming across difficulties in managing the following:
- Signaling performance
- Software integration

TOCOS has full knowledge of such difficulties and newly launched "TOCOS Wireless Engine" to solve the current problems among engineers.

"
TOCOS Wireless Engine
"
( 32 bit MCU module with ZigBee/IEEE 802.15.4 Wireless Capability )
Durable and stable under severe circumstances Longest Communication Range of 3,110m (TWE-001 STRONG)
TWE-001_STRONG_10mW_.pdf
Environmentally Friendly Lowest power consumption of Tx: 14.6mA, Rx: 17.2mA (TWE-001)
TWE-001_1mW.pdf
Fast Development Evaluation Kit (Less rehearsal time)
Software Support Team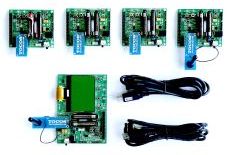 If you are interested in this solution,
please request an evaluation Kit to see how well it really works.
For more details, please contact Ginsei Sangyo., Ltd.
Hal Terasaki
e-mail: sales@ginsei-jp.com
TEL: +81 3 3356 5715
Or visit TOCOS company website
http://www.tocos-j.co.jp/index2.html